Sevilla Travel Guide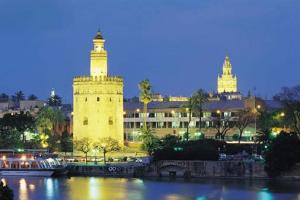 The city of Sevilla is known as the artistic, cultural, and financial capital of southern Spain. It is the capital of the autonomous community of Andalusia and the Province of Sevilla.
Located on the plain of the smooth and slow River Guadalquivir, it is home to the Doñana National Park, where the river mouth creates one of the most important wetlands in Europe, a breeding ground to many species of birds.
Sevilla
The city of Sevilla offers a multitude of culture and excitement for visitors. Sevilla has many interesting museums and monuments, sightseeing busses, boat rides on the Guadalquivir River, and the Isla Mágica Theme Park.
Take a car hire Sevilla around to all the sights and enjoy freedom from bus routes and schedules.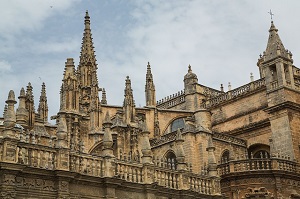 The Cathedral of Sevilla
Visit the final resting place of the remains of Christopher Columbus. Once named the third largest church in the world after Saint Peter's in Rome and Saint Paul's in London, it is actually larger than the two when compared using the measurement of volume.
This 15th century cathedral occupies the site of the former great mosque built in the late 12th century. Its central nave is an impressive 37 meters over a total area of 11,520 square meters, where gazing up and around often makes for a dizzying religious experience.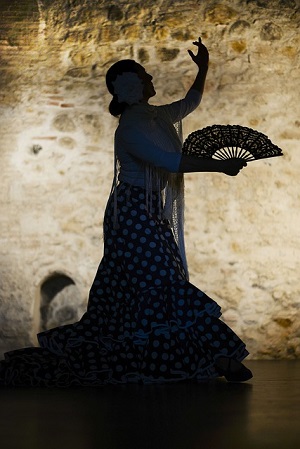 Museo del Baile Flamenco
This is the cultural experience you came for. Visit Cristina Hoyos' Flamenco Dance Museum, an outstanding experience for all the senses with ambient music, videos, touch screens and artefacts. The building is at the heart of the historical Barrio Santa Cruz and dates back to the 18th century. Come on a Friday or Saturday evening for a spectacular show. Take your Sevilla car hire and visit one of the excellent restaurants in the area as well.