How to get to Sevilla
Sevilla is the capital of Andalucia in Spain, and Spain's 4th largest city. Situated on the banks of the smooth, slow Guadaquivir River, Sevilla has much to offer the traveller. Enjoy this scenic city and get around to the best spots to view wildlife as well as entertainment in the city with a car hire in Sevilla.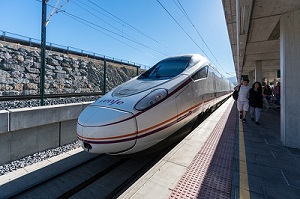 Sevilla Airport
About 25 minutes drive from the city centre, Sevilla International Airport is a convenient and direct way to arrive to the city. Sevilla Airport hosts connections to many international as well as domestic locations. You can arrange for your Sevilla car hire to await your arrival at the airport.
La Parra International Airport, located 10 km from the city of Jerez is on the way to Sevilla. This airport features many flights by discount airlines such as Ryanair (from Frankfurt-Hahn and London-Stansted).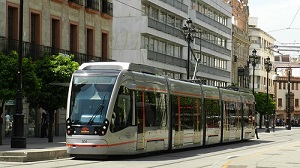 Sevilla Train Station
Another common and convenient way to reach Sevilla is by train. The Sevilla Santa Justa Station is on the eastern edge of the city centre. It is the southern terminus of the Spanish high speed Ave train service. This line offers transport from Córdoba in less than an hour, and less than three hours journey from Madrid. However, slower trains remain the bargain, and you can take an overnight train from Barcelona to Sevilla in under 11 hours. Your Sevilla rental car can meet you at the train station.
Sevilla Bus
You can also travel by bus, which can sometimes be only minimally longer than train and much cheaper. Buses run regularly to and from most major cities, departing either from Plaza de Armas bus station near the river, or the Prado de San Sebastian station near the University/Santa Cruz. Once in the centre of the city you can switch to the Tram service if it is more convenient.