Sevilla Bars, Clubs and Nightlife Guide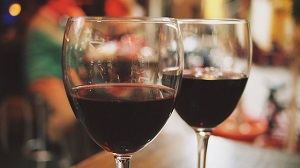 Seville is a great city for going out at night due to the huge variety of venues in a small area. One can easily visit four or five completely different places to party without walking more than ten minutes between any of them. Take a car hire Sevilla to get around to the different areas of town where the bars and clubs are located.
Areas such as Alfalfa, get so packed with people on Friday and Saturday nights that cars can't even drive down the streets. Alameda, which is known to have more of an alternative scene, features lots of gay bars and clubs.
In the summer while the temperature is still warm in the evenings the popular place to bar-hop is along the river, on Calle Betis in Triana and Arjona and Torneo on the other side, as well as outdoor bars in some of the parks. The Clubs on the Isla de Cartuja become packed with young people. A cubano (double measure of spirit with mixer) will normally run about 4 euros, while a small glass of beer (cana) is about 1 euro.
Friday and Saturday nights are the nights to go out if you want to mingle with the crowds. People generally hit the clubs around 11 or 12am and stay out until 5am or later! Take a car rental Sevilla on your night out to make sure you make it to all the hottest clubs.